Purple Pen Shell
A bit of Sanibel Island beach bling.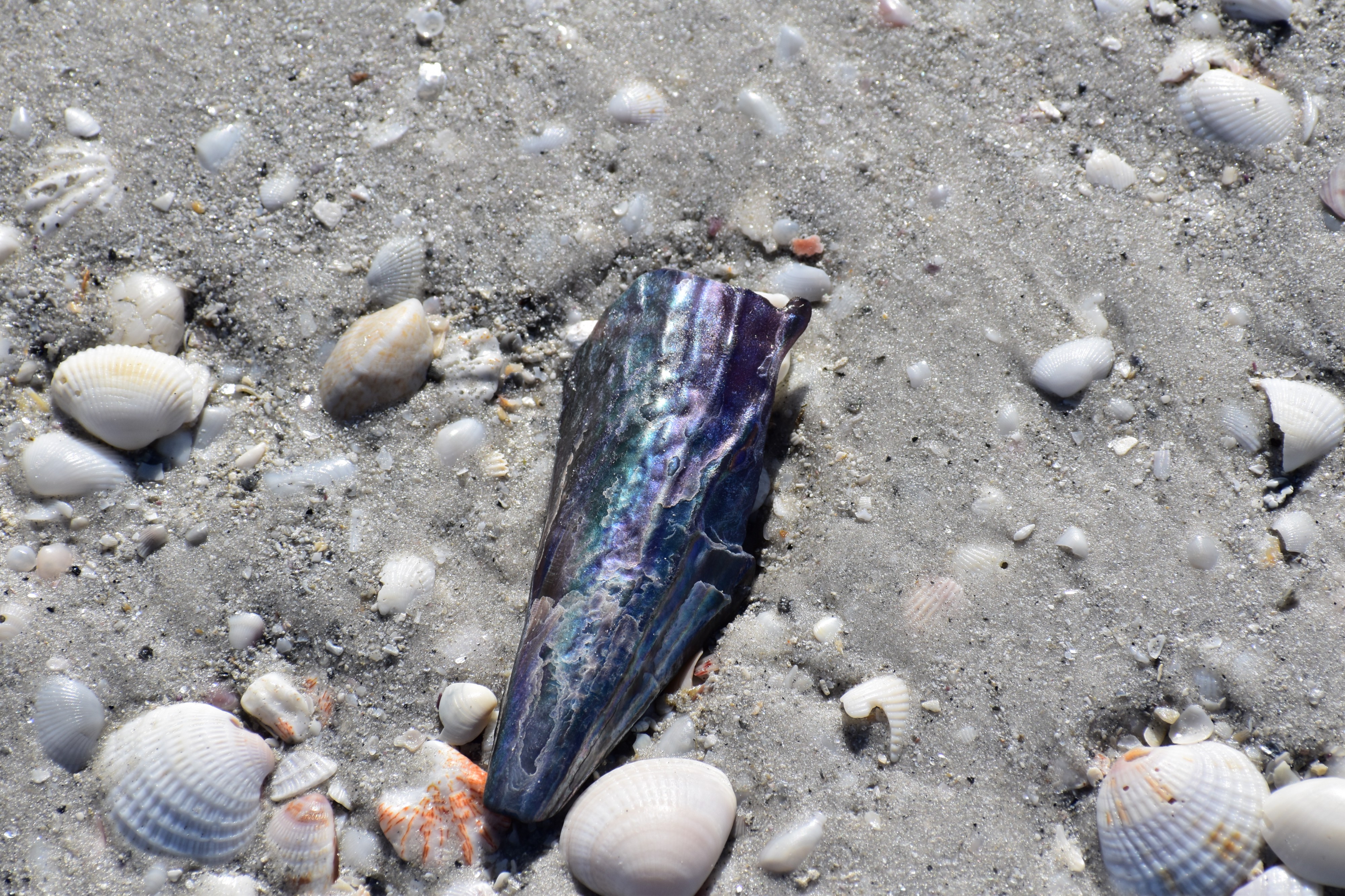 Sanibel Island is famous for shells. You will find hundreds of different treasures every time you walk the beaches. Above is an abalone shell. The vivid purple and blue colors really stand out against the white sugar sand.
Shells aren't the only thing you will find. You may run into coconut husks and mangrove saplings.