Kink 101: Depression and BDSM
Education in Kink Series
A quick note: This article was originally published over at KinkE Magazine. Go check out all the other great articles and content over there.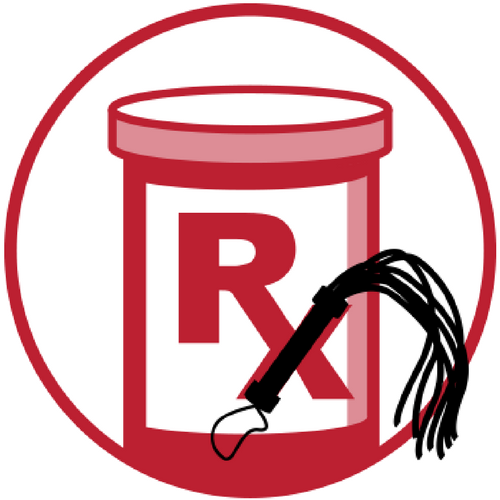 Before we get started, I would like to say that I am not a Psychologist, or Doctor, or any kind of Mental Health Professional. Now I do have a lot of experience with Mental Health treatment because I have ADHD and Depression. I'm also currently in ongoing therapy. However, personal experience is all I have to go on, and of course Google. I am going to be referring to other articles I've read while doing research for this post, and I've tried to find as much medical research as I can to help clarify why BDSM has such a positive effect most of the time for people with Depression.
So how does kink activities like power exchange, or impact play affect someone with depression or anxiety? Well, everyone agrees that there is a temporary effect because of the release of endorphins, and other reward neurochemicals such as dopamine for example. Neurochemicals play a large part in subspace and that euphoric feeling you get after a great flogging session or when you have had a great scene with your partner.
In a 2015 survey by Christian Joyal Ph.D. The survey asked 1,500 women and men about their sexual fantasies, which showed that "64.6 percent of women and 53.3 percent of men reported fantasies about being dominated sexually — and 46.7 percent of women and 59.6 percent of men reported fantasies about dominating someone sexually." Which I would say is about right. In America, we have a hard time publicly talking about our fantasies because of the Puritan culture we have developed here in America. I would, however, say that over the last 15 or 20 years we have started to become a lot more open about sex and sexuality.
In 2006, Pamela H Connolly, Ph.D., published a study about the Psychological Functioning of Bondage/Domination/Sado-Masochism (BDSM) Practitioners, the study found that BDSM practitioners had lower levels of depression, anxiety, post-traumatic stress disorder (PTSD), psychological sadism, psychological masochism, borderline pathology, and paranoia.
Studies have also shown that there is an increase in the closeness of those that take part in BDSM activities which could be associated with the release of oxytocin, which is another feel-good neurochemical, and the one that is released when we feel love or good feelings about a person.
There is a relationship between BDSM and the treatment of depression, even though speculatively speaking, it is only a temporary alleviation of symptoms when engaged in activities such as impact play, sensation type play, bondage, and other types of heavy play.
For example, when a submissive goes into "Subspace", it's a state of consciousness called transient hypofrontality, which I will be covering in depth in a post next month. In short, Transient Hypofrontality is when a submissive reaches a different level of consciousness where they feel reductions in pain, feelings of floating, feelings of peacefulness, feelings of living in the here and now and time distortions.
So how does BDSM affect depression, at least in the short term, it alleviates the symptoms and could possibly for a short period of time help a person feel different, and could maybe help get the right neurochemicals where they need to be, however, I would still strongly suggest never stopping any kind of medication or medical treatment for your mental health issues. A Flogging session should never be a replacement for medical care for your mental health issues.
So there you have it. A look into how BDSM and Depression and how they both are and are not related and how BDSM might help you if you have Depression… Now, where did leave that paddle?