Smedian Turns Four
Fours years later, it's still the tool all Medium editors and writers need and count on to connect.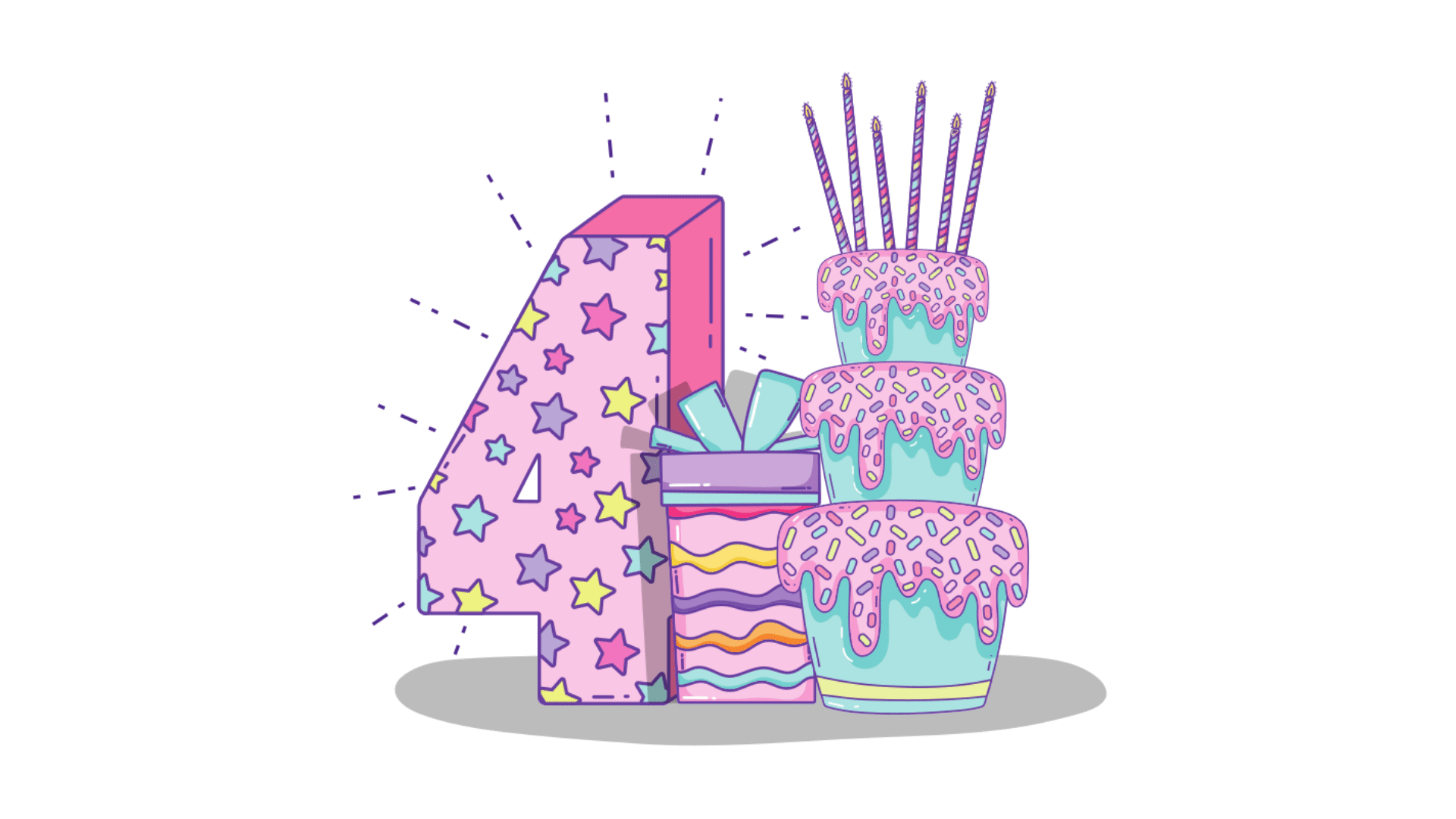 Fours years ago, I launched something I spent two weeks building as a means to learn the MEAN stack of programming languages and to manage the new load of requests from writers who wanted to contribute to my budding publication on Medium, Mark Growth (Marketing and Growth Hacking) . I called it SuperMeditor and people laughed. Regardless of how silly the name may have been, SuperMeditor was able to be one of the few platforms where the now antiquated suggestion of "If you build it, they will come" actually held true. On launch day, the "Request to Contribute" button was born, and tens of publications signed up to accept contribution requests from tens of Medium writers. Here's the article I wrote for launch day:
This is a big milestone, so it's story time. Four years is how long it took me to graduate college. I spent parts of the last 14 months of my free time at university working on this platform. Sometime along the way, before its first birthday, I changed its name to Smedian because it was easier to say and remember. Before the year was up, Smedian had over 1,000 registered users despite the entire platform running in a single NodeJs file with zero structure. The code resembled spaghetti, but it worked.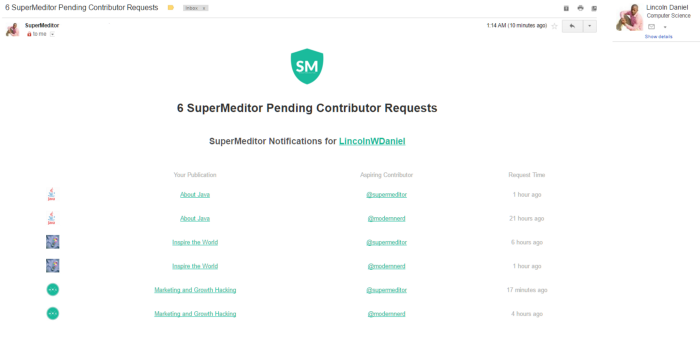 At the time, I was managing three up and coming publications, so they were the firsts on Smedian. Each of them grew much faster after Smedian launched, but Mark Growth took the cake. Well, it already had most of the cake, so it only made sense that it took the rest. The hundreds of writers who had been filling up my inbox were now able to push a single button to request to contribute to a fast growing publication. With the help of these new writers, my team of editors, who also came through Smedian, were able to grow the publication from 1,000 past 50,000 subscribers in the two years following the launch of Smedian.
But my publications weren't the only benefactors of Smedian. Publications like "The Ascent", "Hackernoon", and "The Writing Cooperative" joined early and were able to grow with the platform. Of course, I am thankful to the editors of these publications for taking a chance on Smedian. It didn't even have tests early on. I was building and testing on production. The system was susceptible to downtime if I made a single typo. I am forever grateful to editors like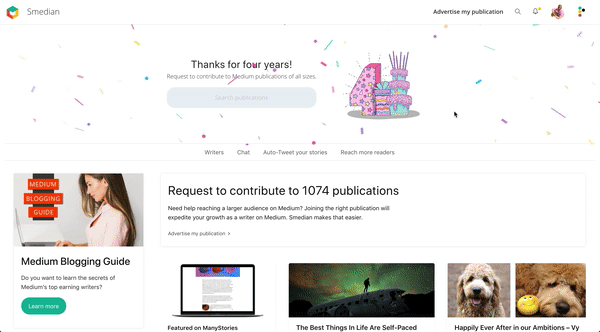 Over the last four years, Smedian has become the defacto platform that connects writers to publications on Medium for the benefit of both sides. I'm proud to say that Smedian ranks number one on google for key phrases "contribute to publications" and "top publications" because those are the two purposes Smedian serves.
New Features in Version 4
We at Penname have continued to work hard on this platform and are proud to launch the fourth version of Smedian. The new features since version three, ten months ago, aren't many, but they are substantial:
✨By popular demand: Search publications by their topics
🏆You can now browse over 11,000 of the top ranked publications on Medium at Toppubs.Smedian.com. Smedian is the only place you can do this.
📈You can also browse the fastest growing of those 11,000 ranked Medium publications. Again, this is exclusive to Smedian.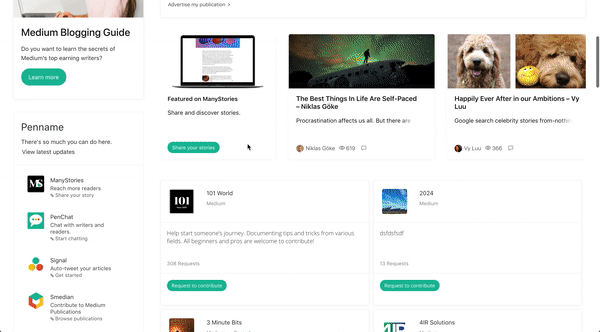 How to use Smedian 🧐
As a publication, simply log into Smedian with your email and connect your Medium account. Once connected, just click "Advertise my publications" and advertise the ones for which you want to attract writers.
As a writer, simply login with your email and connect your Medium account. Then browse our list of advertised publications and click "Request to contribute".
To the next four years
🙏🏾 Finally, I greatly appreciate the support you all have shown us in this community over the years.
👋🏾Thanks for your continued support, and I hope you'll join us for the next four years!